Description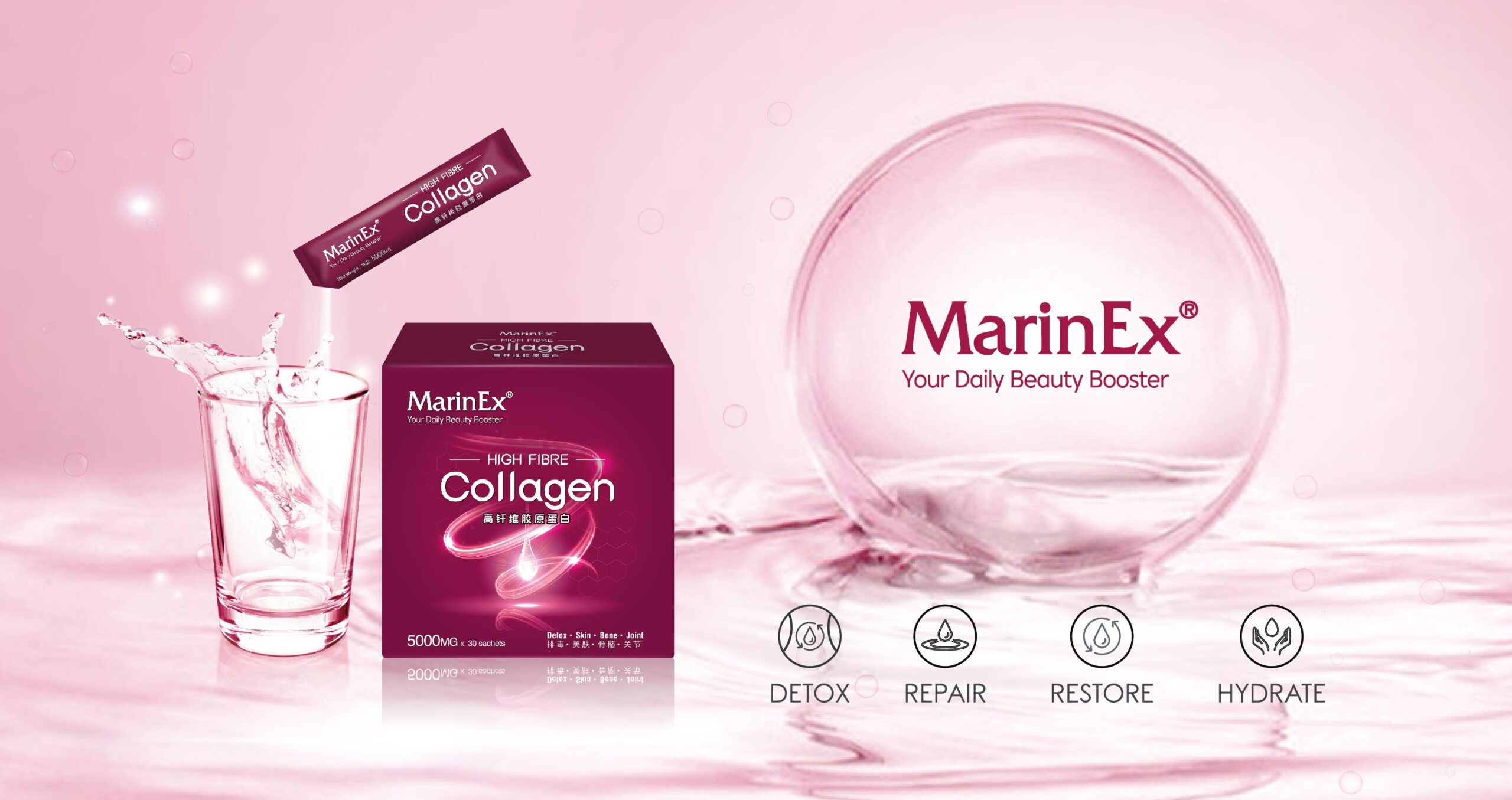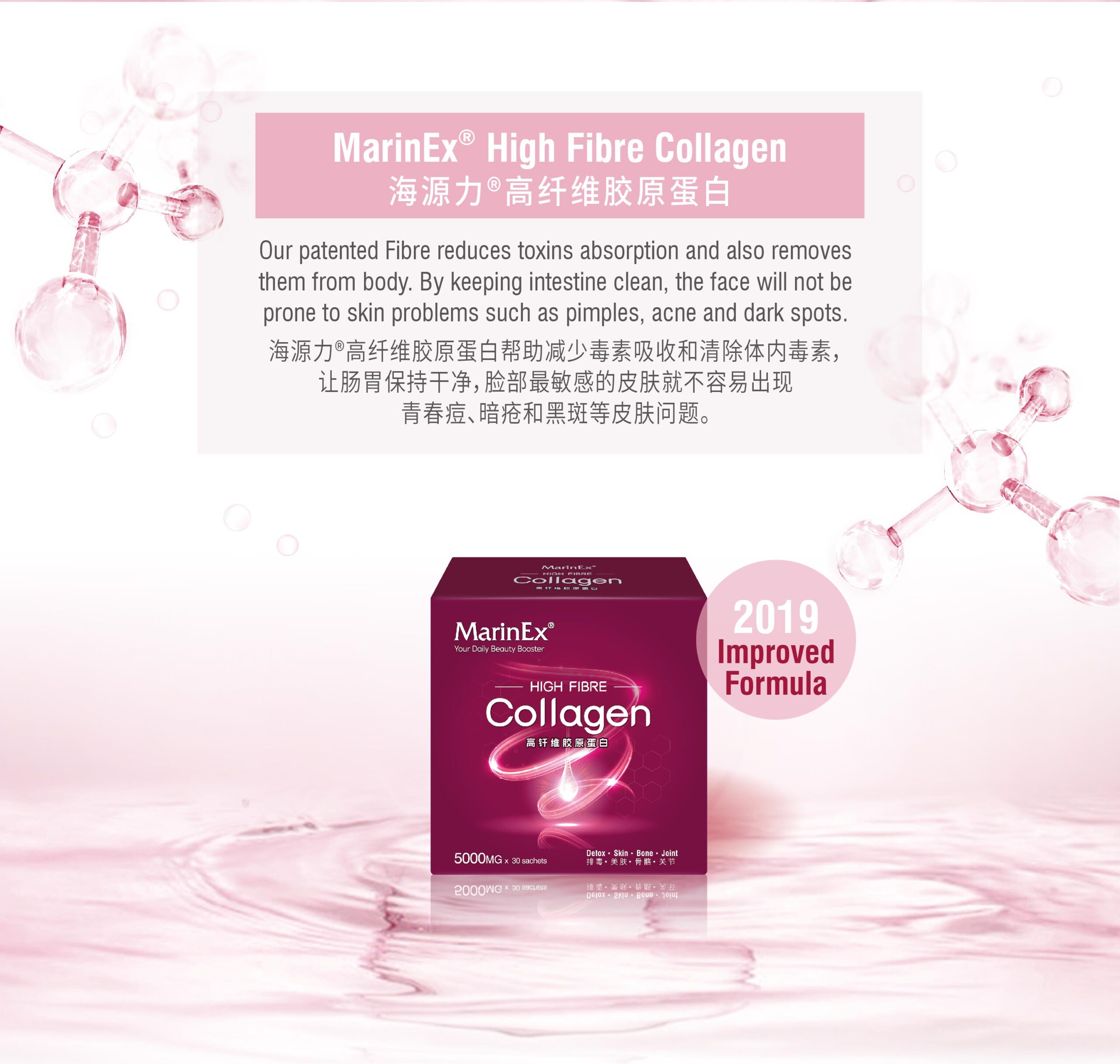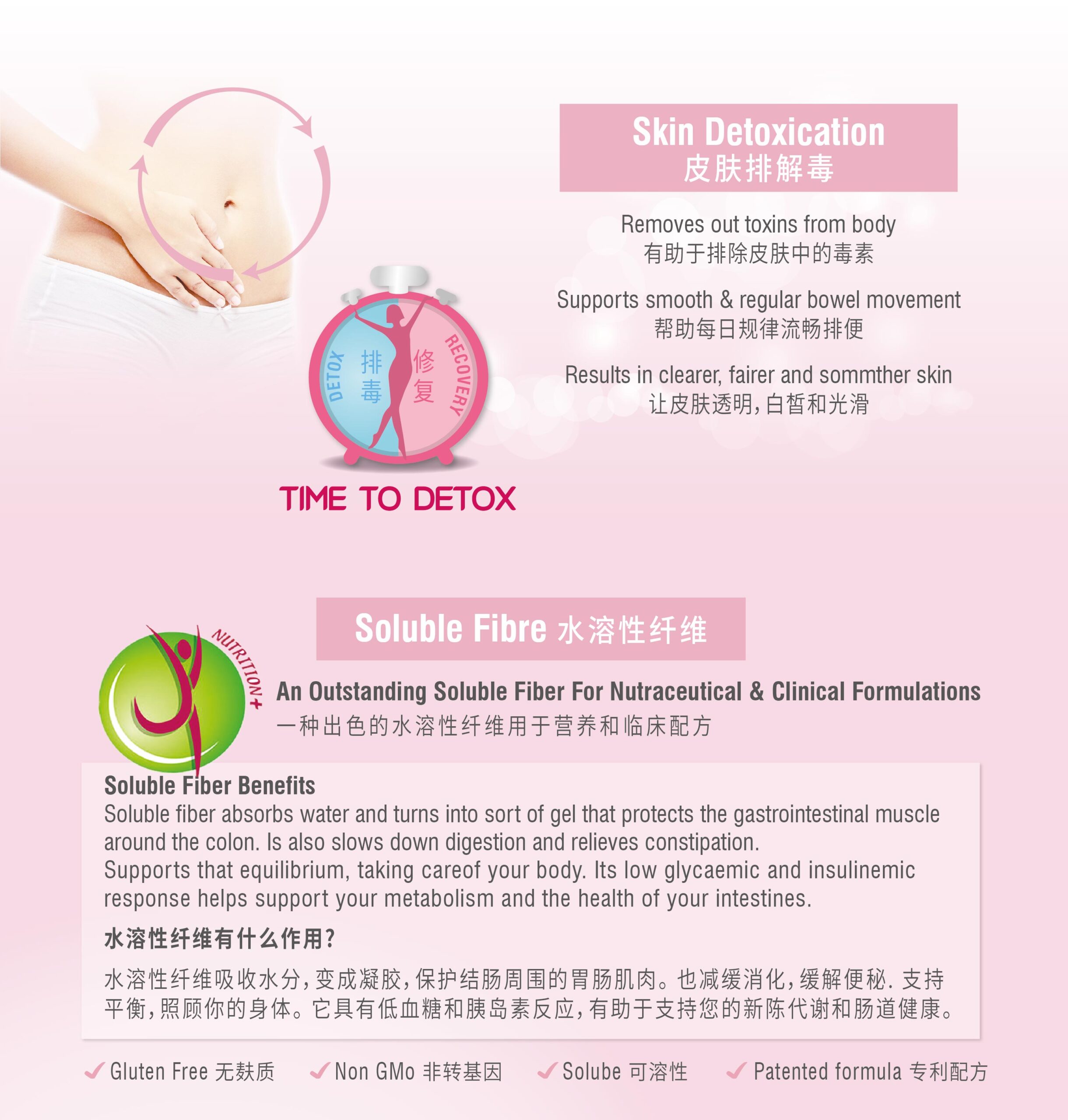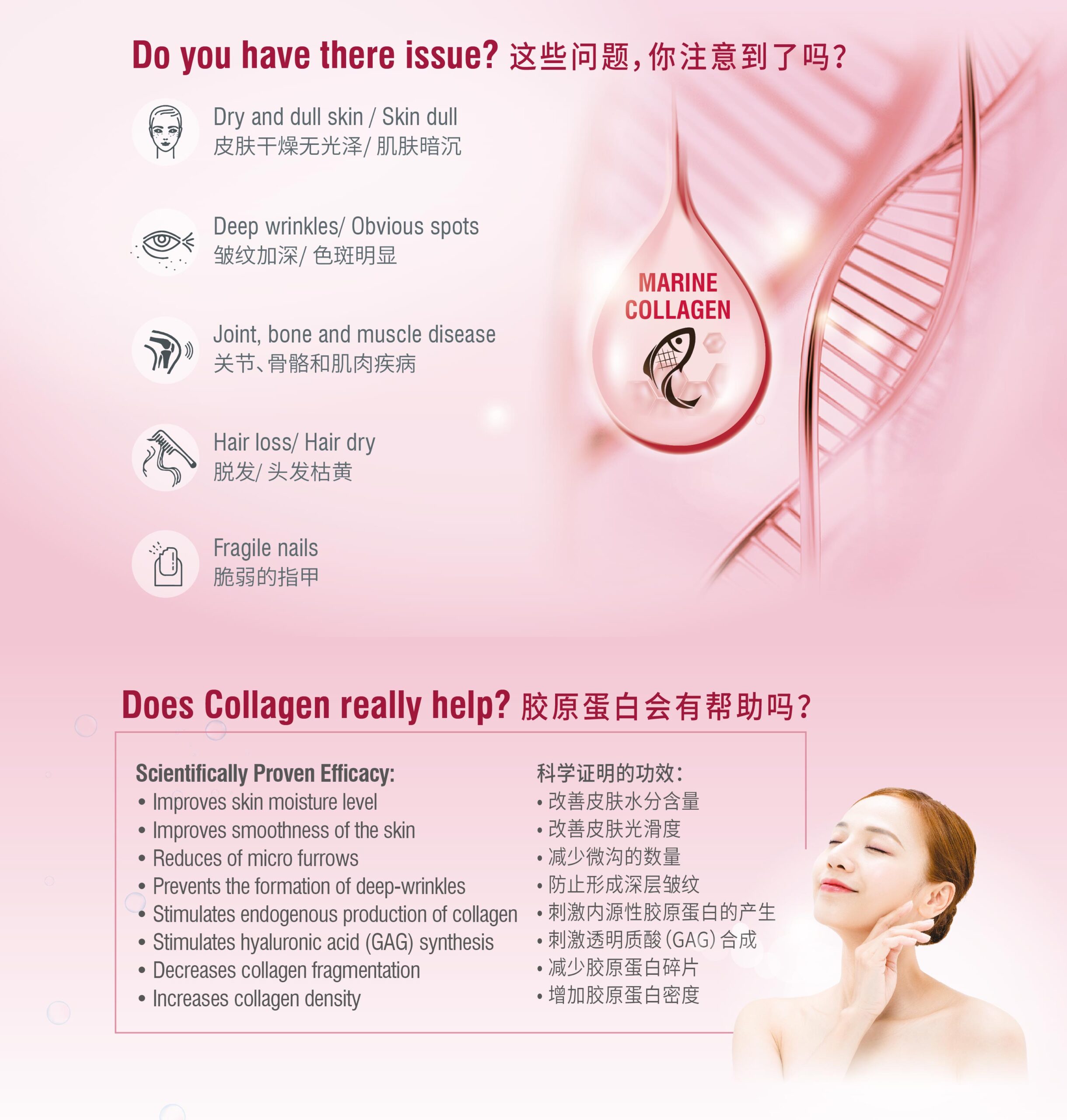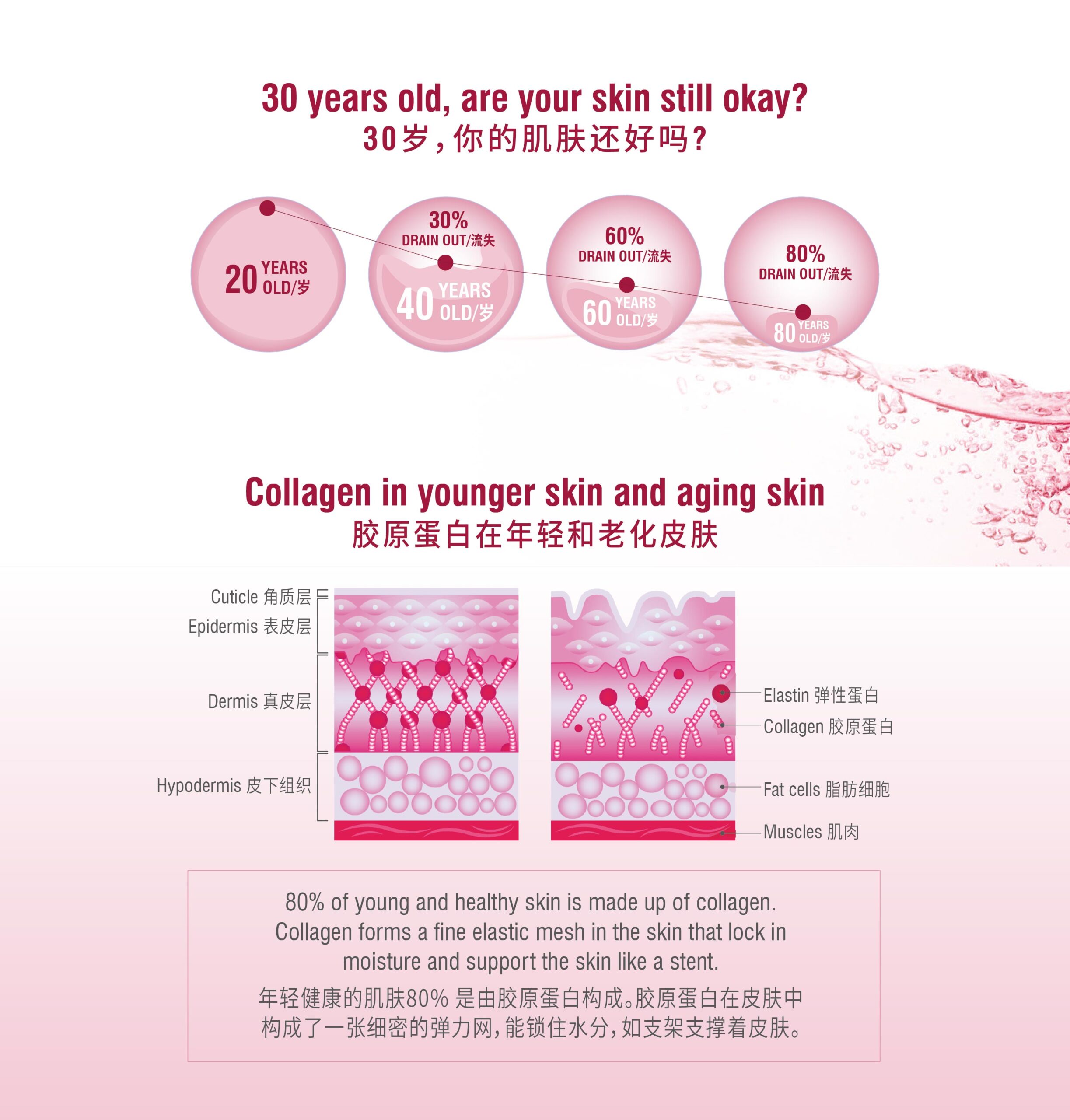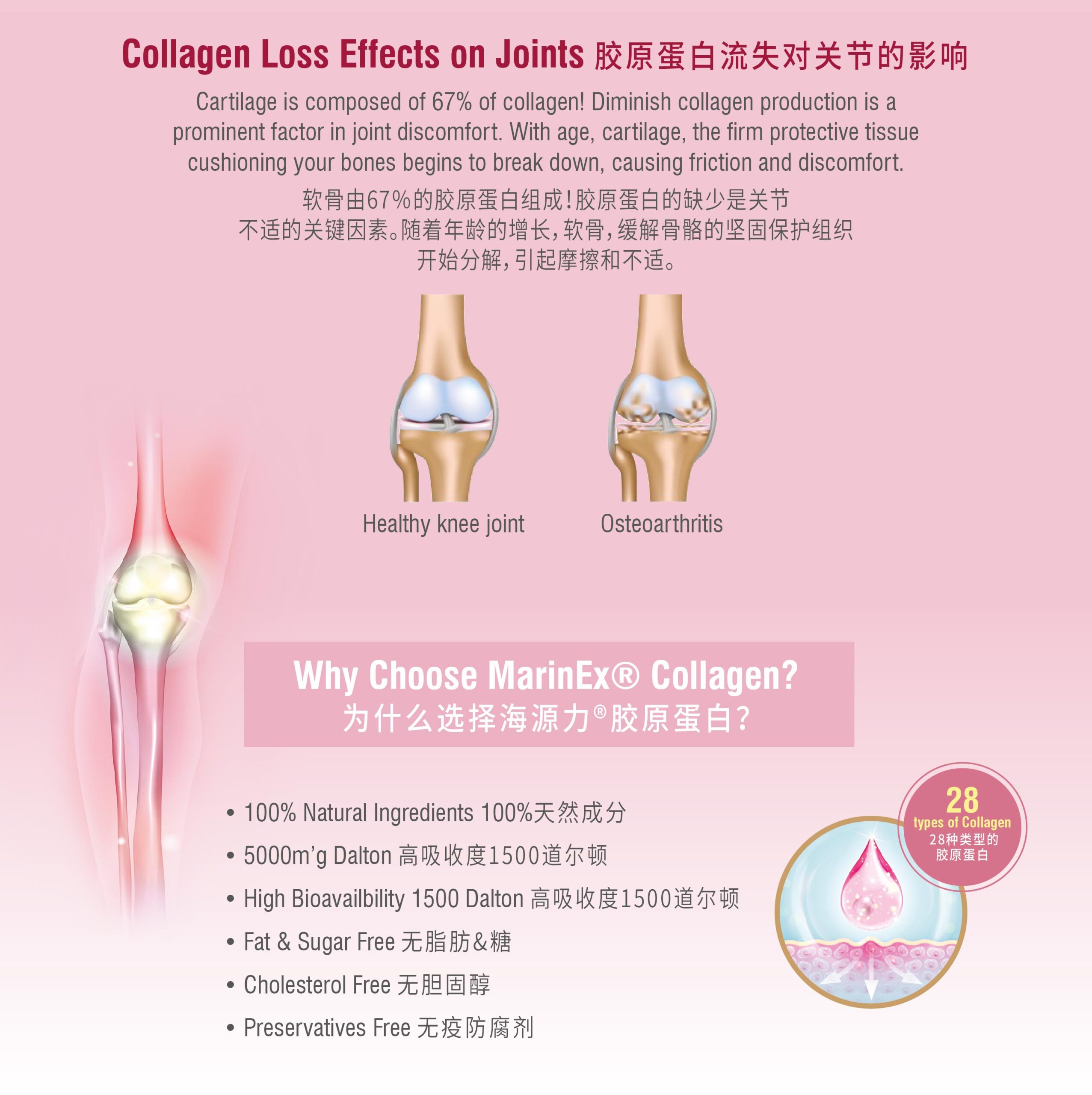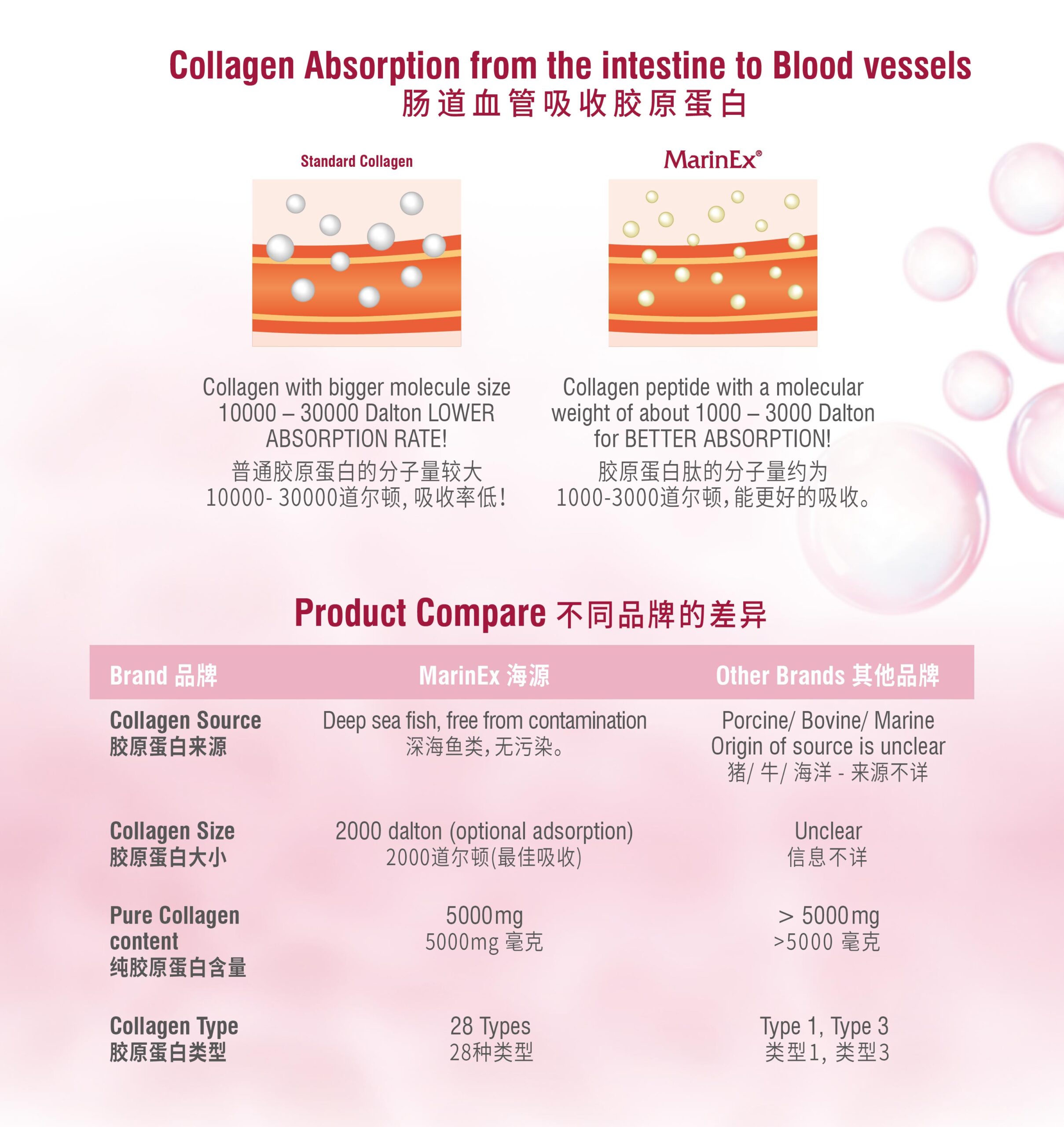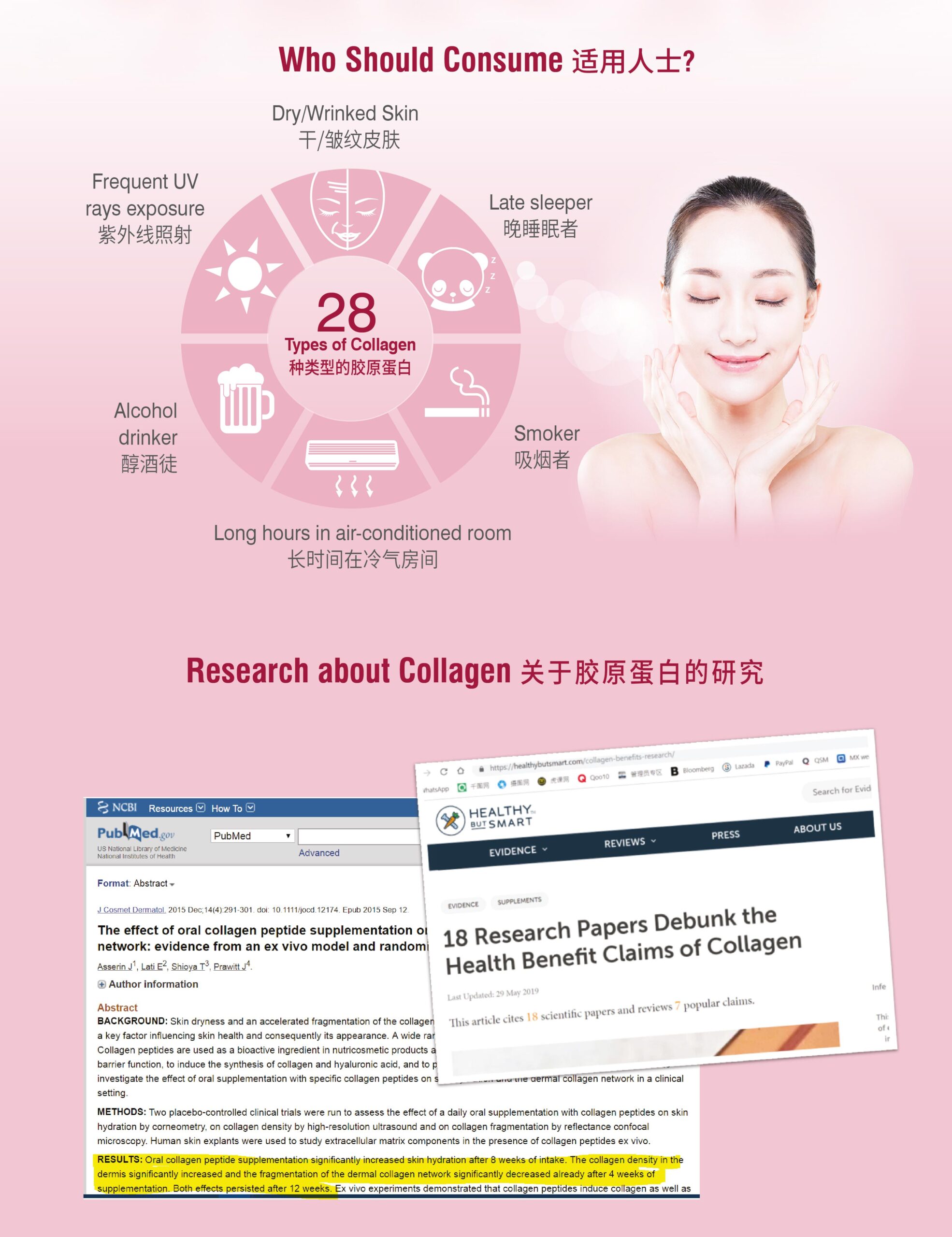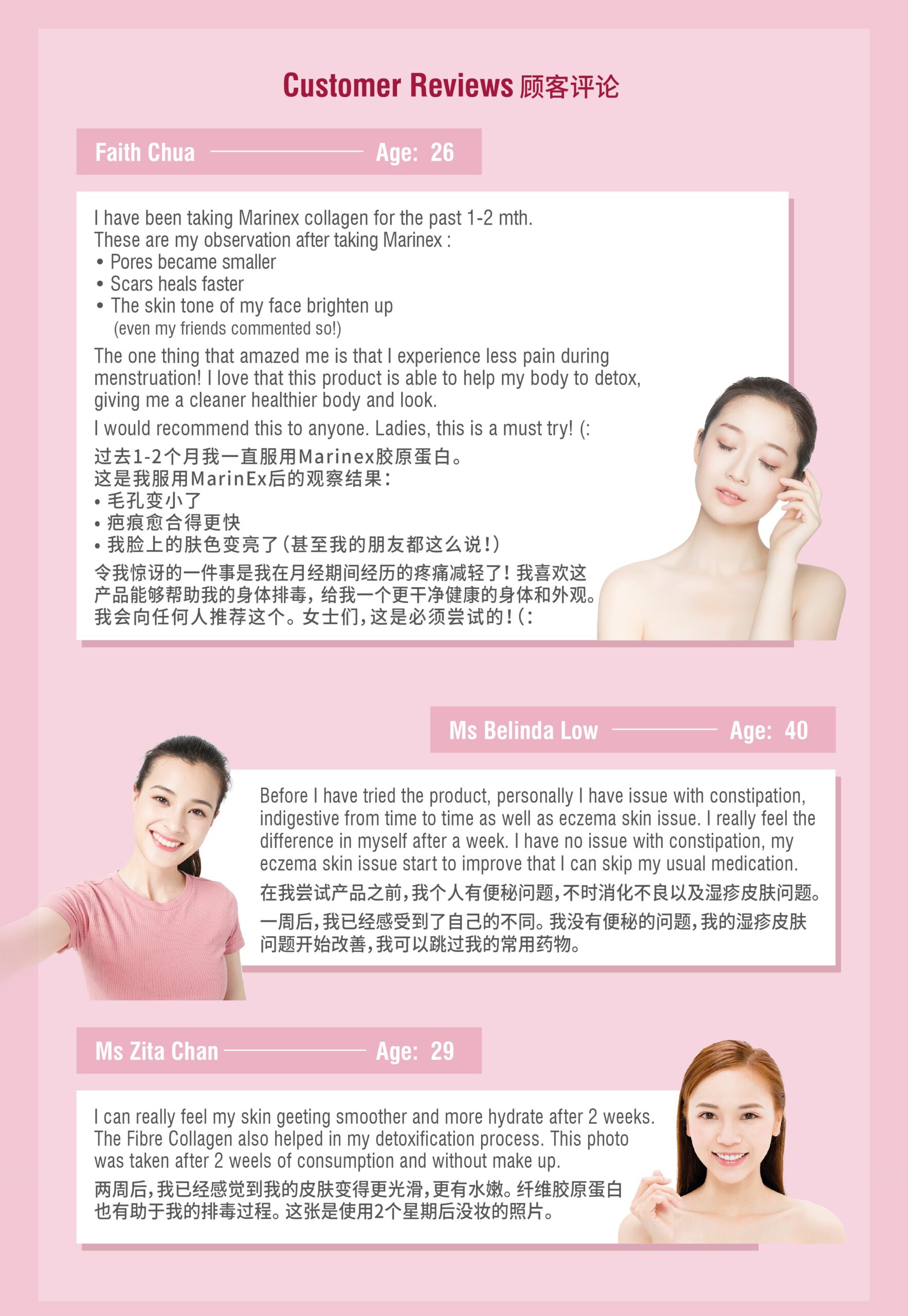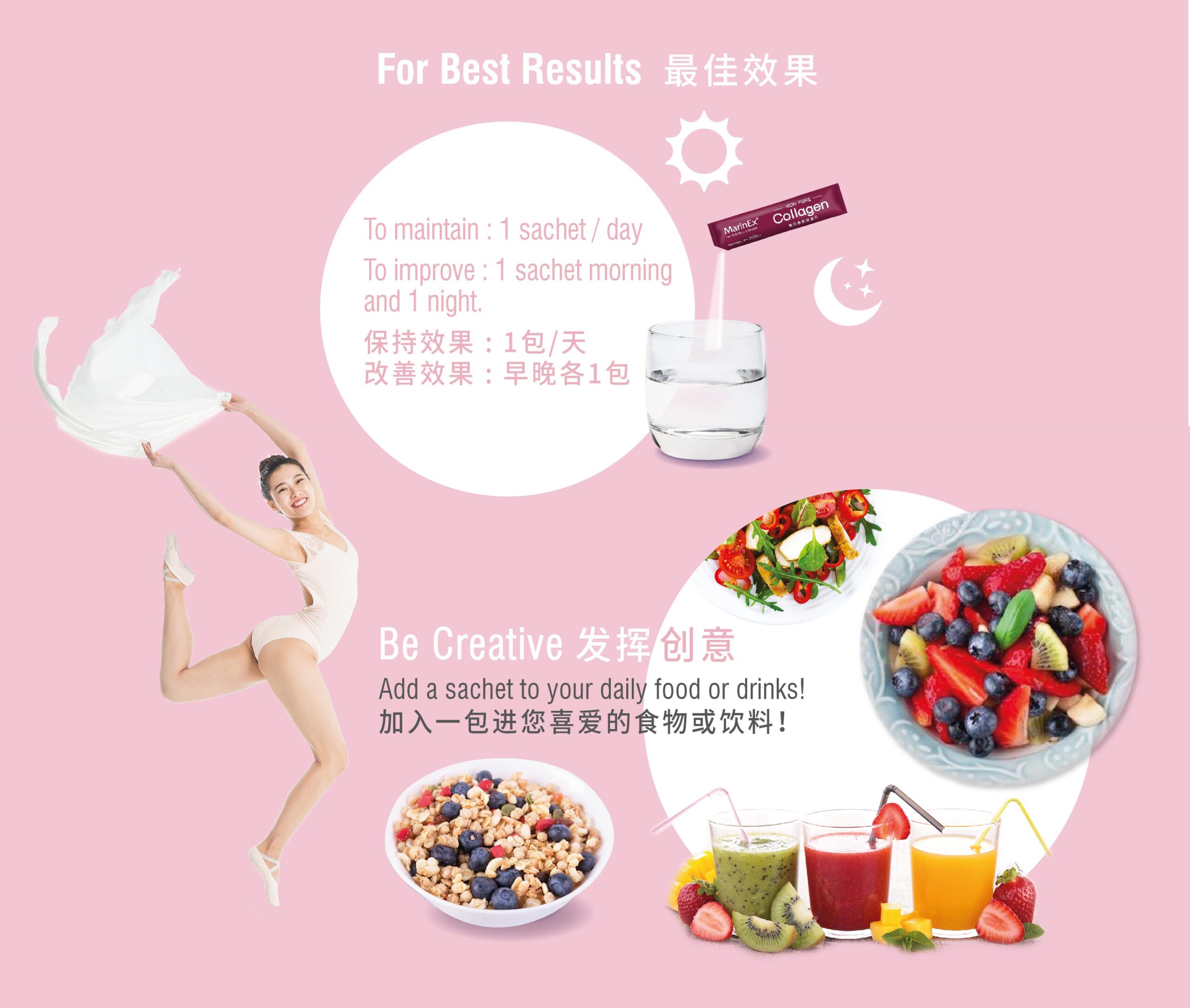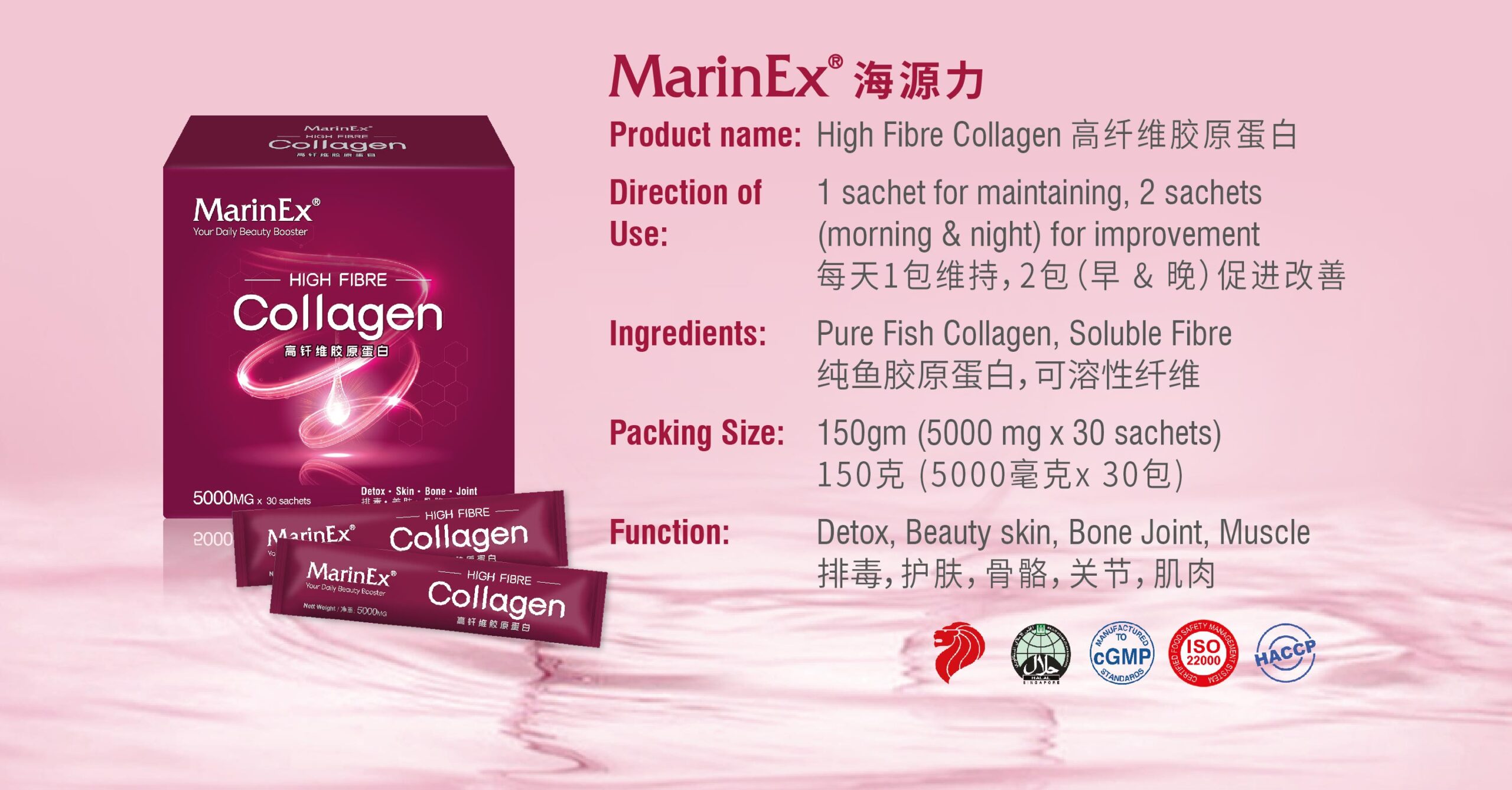 I am glad that my son recommended to consume High Fiber Collagen.
I consumed 2 sachets daily, 1 in the morning & another before my sleep.
After consuming for one month, I can feel my skin is much firmer and in better conditions.
I will continue to take the collagen in a long-term basis as it really helps a lot on beauty. (Thumbs up)
Ms Joanne Hong
Age: 53 Singapore
Q & A
MarinEx High Fibre Collagen is a supplement which formulated with 100% high concentration of 5000mg hydrolyzed marine collagen.
What is Collagen?
Collagen makes up 75% of skin tissue. Collagen is also found in cartilage, muscle, tendons, ligaments and bones. It protects cartilage and synovial fluid against degeneration.
Why do fine lines and sagging skin appear as we age?
It has been scientifically shown that collagen diminishes at a rate of approximately 1.5% per annum from the age of 25 years onwards. Hence, as we age, we will lose collagen and our skin will start to lose its elasticity. Thus wrinkles on our face and sagging skin will appear. Marine collagen is 1.5 times more easily absorbed than animal-derived collagen and safer to consume.
Why hydrolysed marine (fish) collagen?
Marine collagen is safer for consumption than other collagen such as pig, chicken or cow. Hydrolysed collagen has lower molecular weight peptides for optimal bioavailability.
Why Soluble fibre?
It has no calories that form a gel-like consistency in your stomach and intestine when ingested. It cleanses toxins in the intestine, which prevents them from being absorbed into the body. Thus helps in maintaining radiant skin.
Why product pack in sachet form?
Our product is in convenient sachet pack for easy to bring around. It is also more hygienic and unlikely to be contaminated.
Will Fiber collagen supplement cause weight gain?
Marinex Fiber Collagen 1 serving (5000mg/sachets) is 18.5kcal and there is no fat, not sugar, no carbohydrate.