Description
Benefits:
Experience the ultimate synergy of Vitality7 as it empowers you to:
Elevate your energy levels
Sharpen your Focus
Thrive in all aspects of life, including Men's health.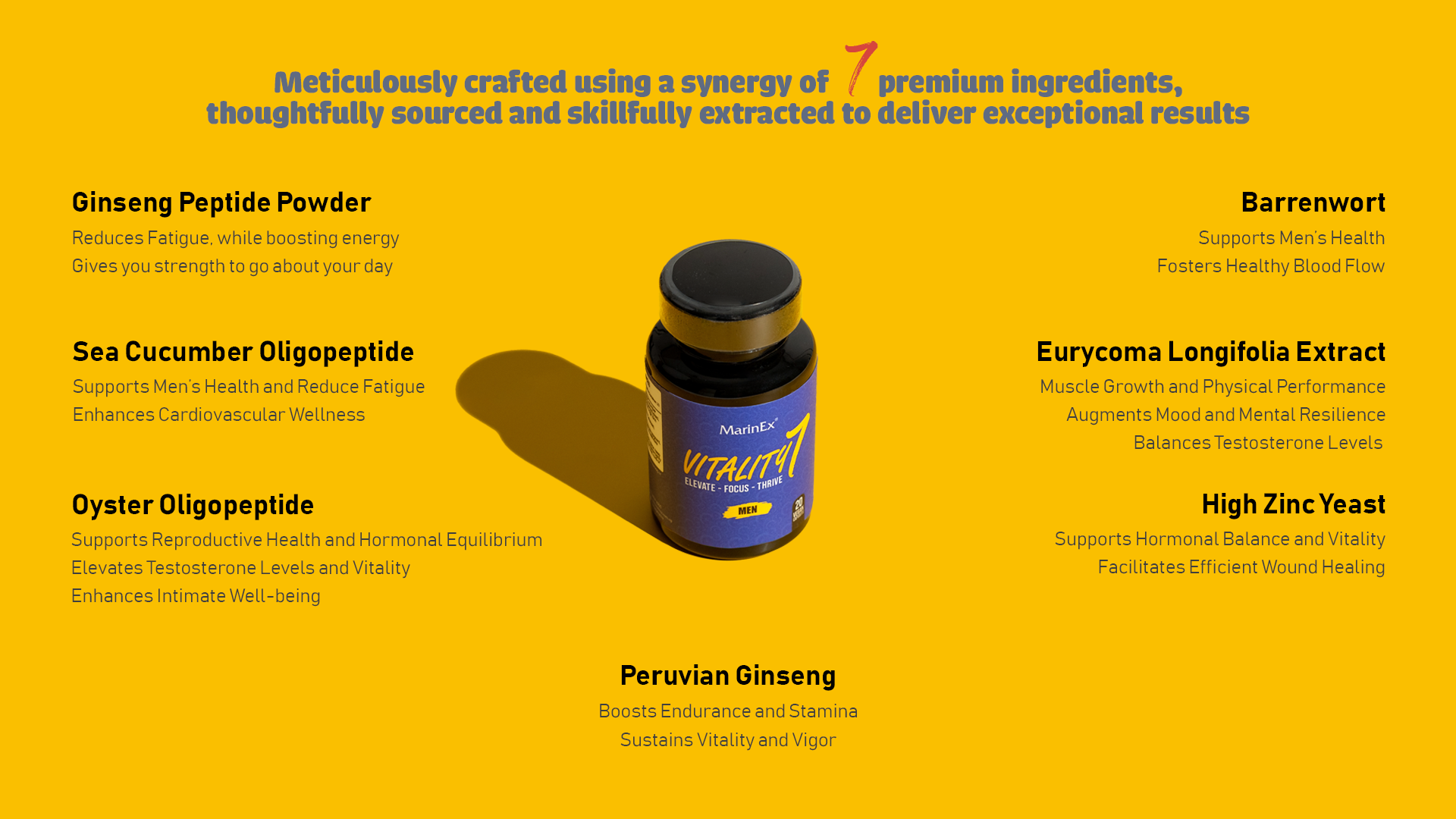 In today's fast-paced world, men are often juggling multiple responsibilities, constantly striving to strike a balance between work, family, and personal well-being. It's no wonder that energy levels, focus, and even intimate well-being sometimes take a hit. This is where Vitality7 steps in – a meticulously crafted supplement designed to address the unique challenges men face and empower them to reclaim their vitality on every level.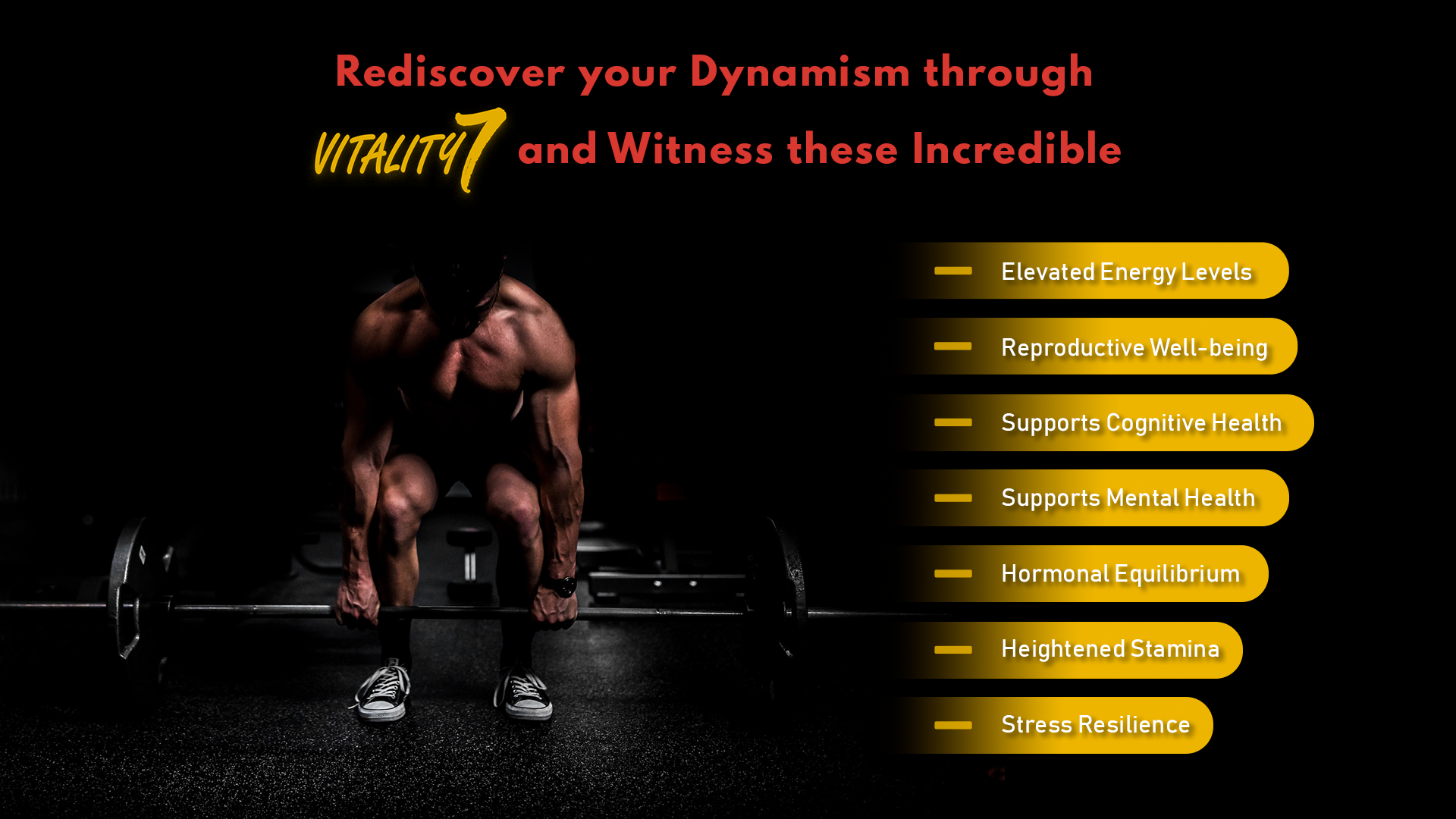 Why Vitality7? The Modern Wellness Solution for Men
Vitality7 understands that men's well-being deserves specialized attention, particularly when it comes to maintaining vitality and vigor. Here's why you need to consider incorporating Vitality7 into your daily routine:
1. Elevate Your Energy Levels: Do you often find yourself feeling drained and fatigued, struggling to keep up with your commitments? Vitality7's carefully selected ingredients work harmoniously to elevate your energy levels, helping you overcome exhaustion and perform at your best throughout the day.
2. Sharpen Your Focus: In a world filled with distractions, maintaining mental clarity and focus is a constant challenge. Vitality7's unique blend supports cognitive function, enabling you to concentrate better, make decisions with precision, and enhance your overall productivity.  
3. Thrive in Every Aspect of Life: Life's demands can leave men feeling overwhelmed, affecting the ability to truly enjoy and thrive in personal and professional pursuits. Vitality7's holistic approach nurtures well-being, promoting a balanced and thriving life where you're not just surviving but truly thriving.
4. Enhance Men's Health: Intimate well-being is a crucial aspect of men's lives. Vitality7 contains natural ingredients that can potentially enhance mrn's health, helping you maintain a fulfilling and satisfying intimate connection.
5. The Power of Vitality7: Seven Ingredients for Ultimate Wellness
The name "Vitality7" holds a deeper significance – it signifies the seven natural ingredients that compose this remarkable formulation. These ingredients are thoughtfully selected to synergize and create a supplement that caters to the holistic wellness needs of men.