Description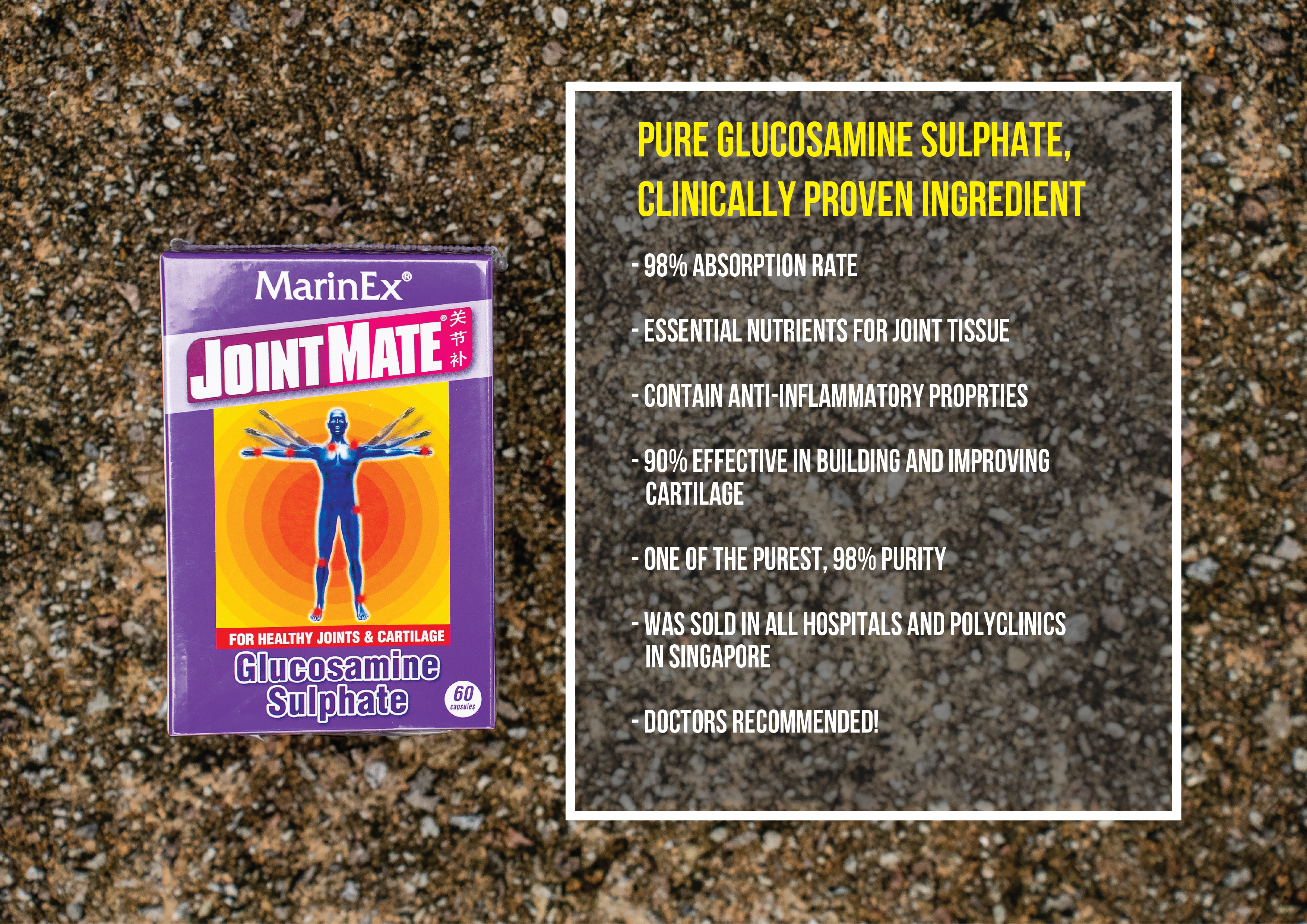 JointMate contains premium-grade glucosamine sulphate, extracted from shells of shellfish. Our glucosamine sulphate is one of the purest in the industry, at above 98% purity level.
In capsule form:
Can be consumed at different time of the day and different dosages if required.
Easier to swallow and dissolve faster than tablets in stomach.
Does not contain binding agents.

Benefits
Reduce stiffness and pain in joints
Stimulate the production of cartilage in joints, thus it is effective for treatment and prevention of osteoarthritis.
Maintain healthy joints and improve mobility

Main Ingredient (per capsule)
Crystalline Glucosamine Sulphate (derived from shell fish): 500mg (equivalent to ~ 320mg)

Dosage
2 capsules, twice daily.
Can be taken before or after meal.

Caution
If you are pregnant or lactating, please consult a physician before taking any nutritional product.

Storage

Store at room temperature below 30 degree celsius.
Avoid direct sunlight.
Keep out of reach of children.

Clinical Studies
Glucosamine sulfate in osteoarthritis of the knee by Noak W, et al. Osteoarthritis 1994;2:51-9

Packing Size
10 boxes (60 capsules per box)